A Eurorack panel for KOMA Elektronik's Field Kit FX.
FEATURES
To prepare the Field Kit FX for use inside a Eurorack system, you first need to take it out from its standard enclosure. To do this, loosen all the nuts from the mini jack connectors. Next, carefully lift the front panel from its place to reveal the circuit board. Be careful not to scratch the front panel while removing it. Next, unscrew the four mounting screws on the corners of the circuit board to detach it from the enclosure. You can now lift the circuit board out of the enclosure.
Once you hold the circuit board in your hands, you will notice that it is actually two PCB stuck together. The top board contains all the hardware like potentiometers, knobs and jack. The lower board contains all of the circuitry. For changing the power source, you have to separate the two boards. They are connected with 6 connectors. You can separate the two boards by gently pulling them apart. On the lower board you will find a little power configuration section in the top left corner: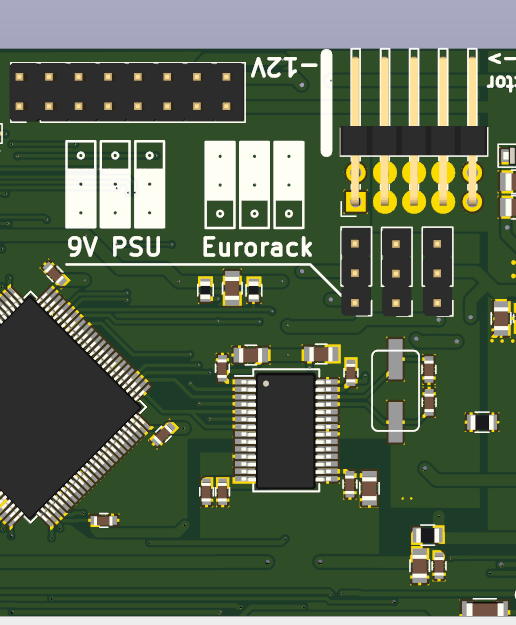 There is a section with three 1×3-pin headers and three jumpers. The jumpers need to be set correctly in order to work with your power input. If you want to power your Field Kit FX via the 9VDC input in the back of the unit, ALL three jumpers must sit in the lower position: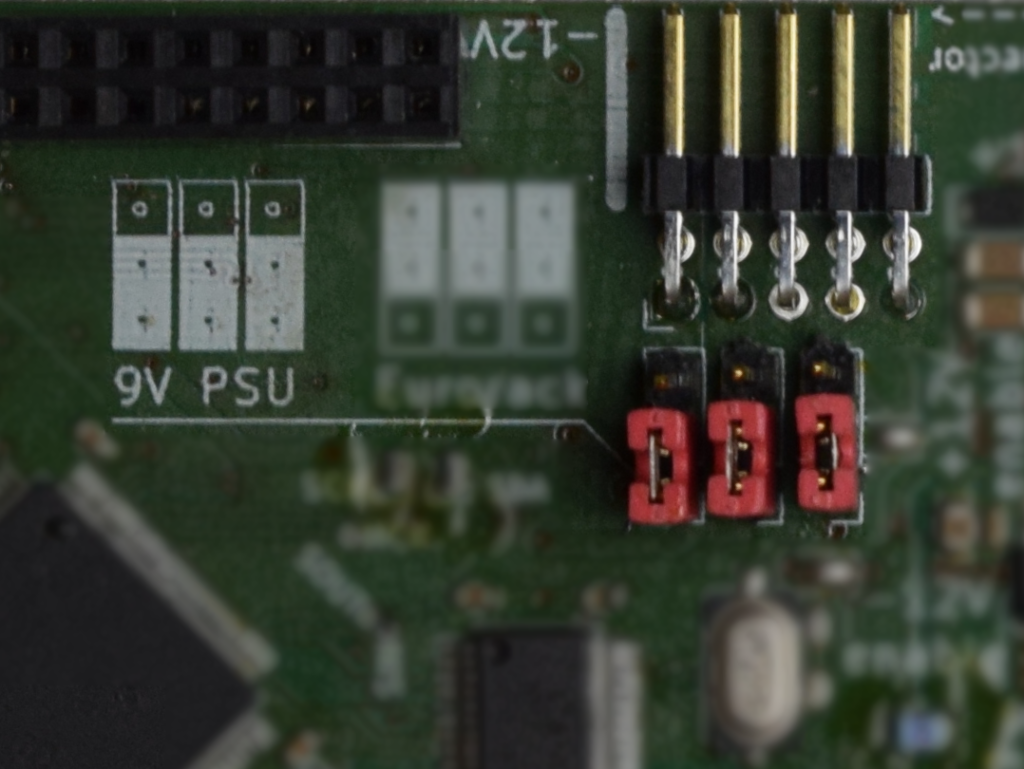 If you are powering your Field Kit FX from a Eurorack ribbon cable, ALL three jumpers must sit in the top position: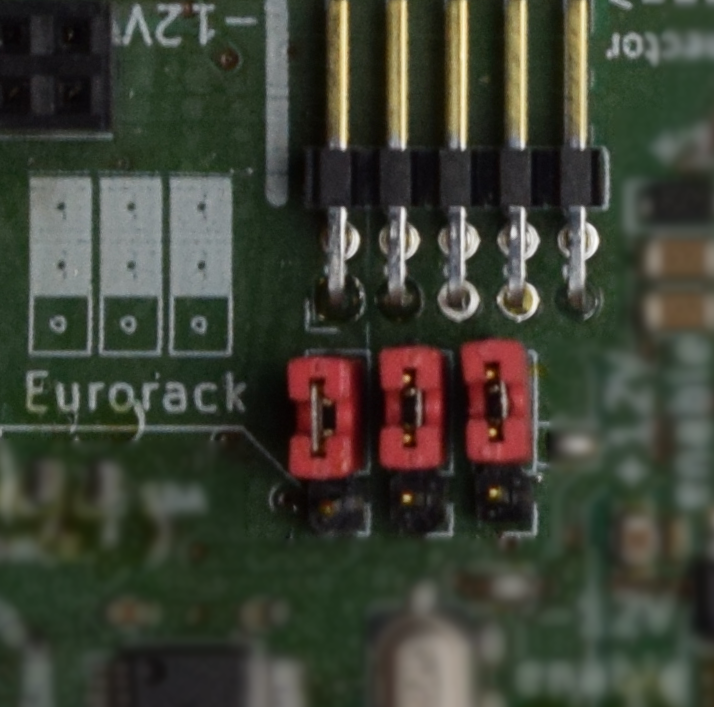 When you are sure that everything is set correctly, connect the two boards again by sticking the pins of the upper board into the female pin headers on the lower board. Be careful that all pins are aligned and that no pin is visible from the outside or stuck next to the connector.
When the two boards are sandwiched again, you can go ahead and either:
– Apply the Eurorack frontpanel and connect it to your modular system and power it on.
– Or you screw the board sandwich back into the enclosure and re-mount the front panel with the hex nuts.
SPECIFICATIONS
| | |
| --- | --- |
| Weight | 0.15 kg |
| Dimensions | 27 x 20 x 2 cm |