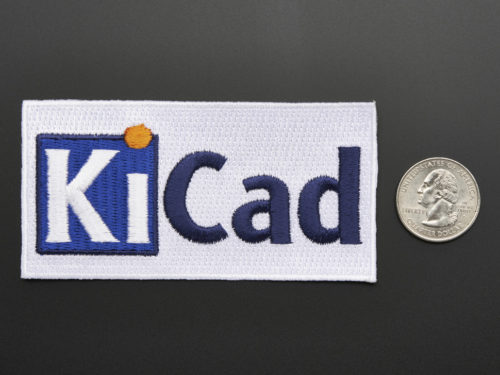 Adafruit KiCad Patch
The badge is skillfully designed and sturdily made to last a life time, the backing is iron-on but the badge can also be sewn on.
KiCad is an open source software suite for electronic design automation (EDA). It facilitates the design of schematics for electronic circuits and their conversion to PCBs (printed circuit board) design. KiCad was developed by Jean-Pierre Charras, and features an integrated environment for schematic capture and PCB layout design. Tools exist within the package to create a bill of materials, artwork and Gerber files, and 3D views of the PCB and its components.
Out of stock