Desk for hire!
We offer fully equipped workbenches for you to make your electronics DIY projects. You can rent a bench per hour, day, week or get a DIY kit at the counter and build it immediately, for free! No matter what your level is, we are there to help and assist to make sure you walk out the door with a working machine in your hands.
Each bench is equipped with soldering tools and test equipment. Free WiFi is available as well. Additionally, you can have access to our machines to help you complete your project in a professional manner!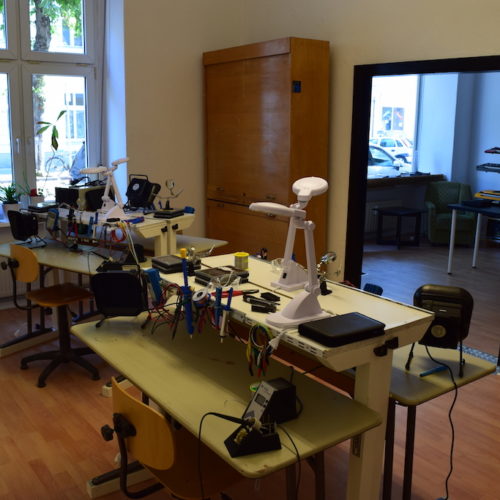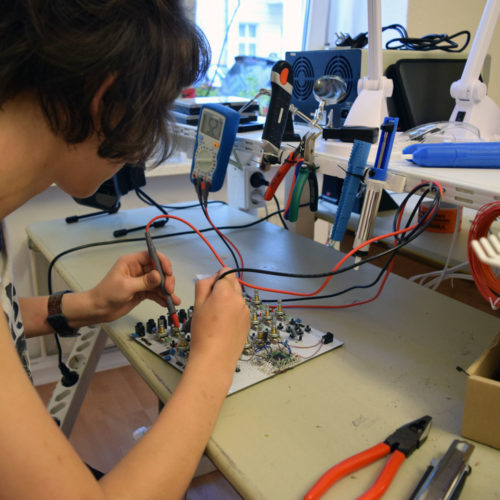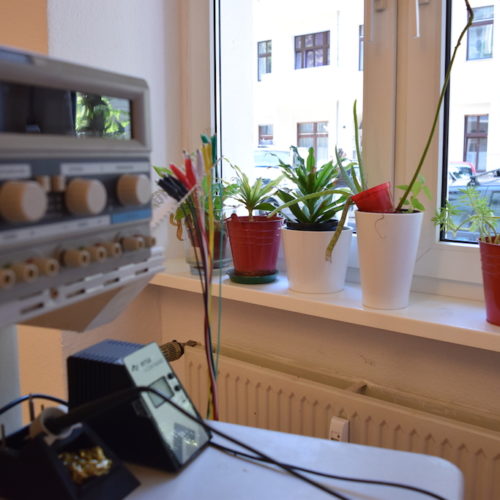 Every workbench comes fully equipped
We build stuff all the time and know that flexibility is very important, this is why our workbenches come with an array of tools to finish any type of electronics project. Here is a selection of what the benches offer:
Ersa Icon Nano Soldering Iron including solder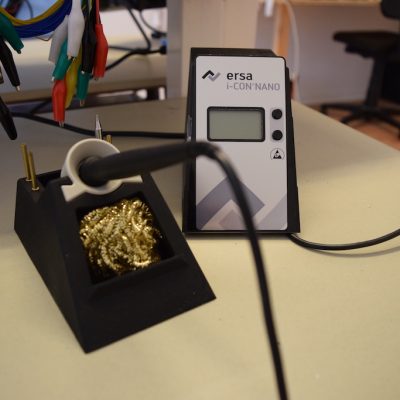 Peaktech
Digital Multimeter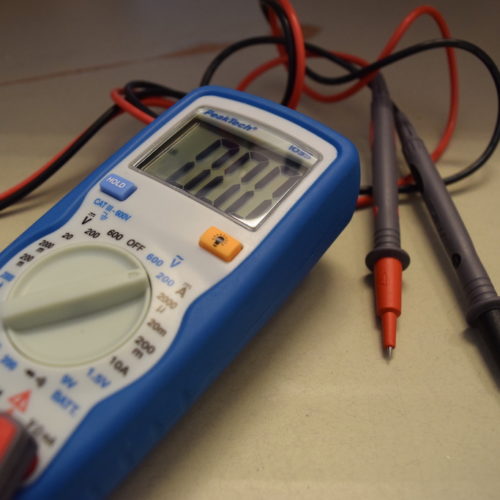 Solder pump
(different sizes)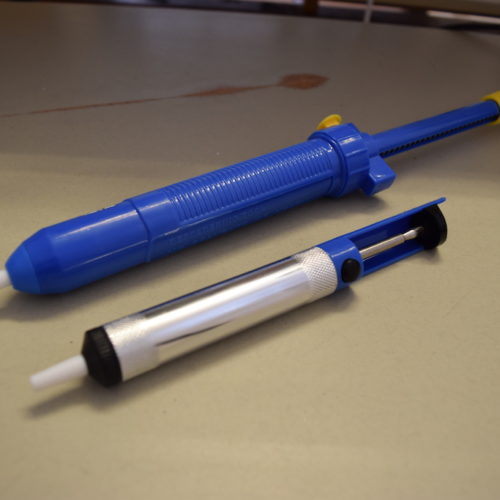 Third Hand
Soldering Helper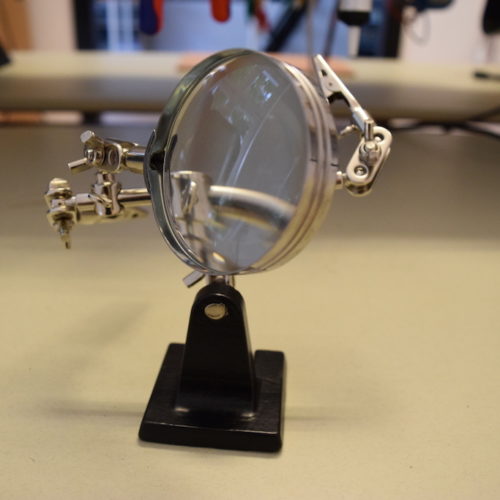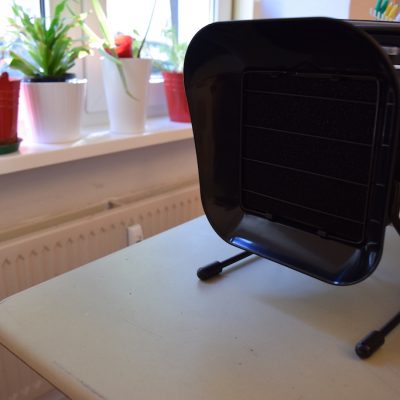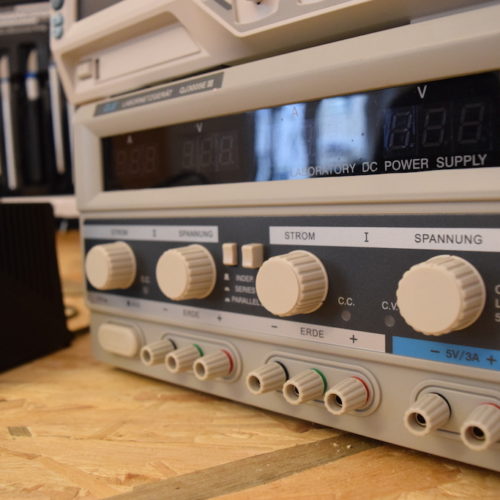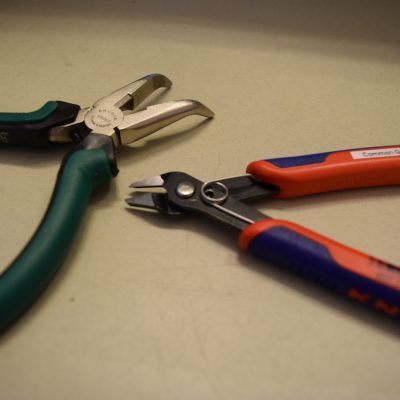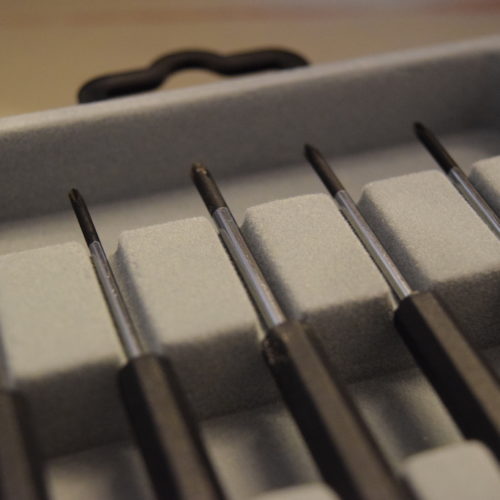 And a lot more to make your project into a succes!
Hourly: 3.50€
4 Hours: 12€
Daily (8 hours): 20€
Weekly (5 days): 80€

All kits bought at COMMON GROUND can be built here free of charge (no need to reserve)!
Book shop time!