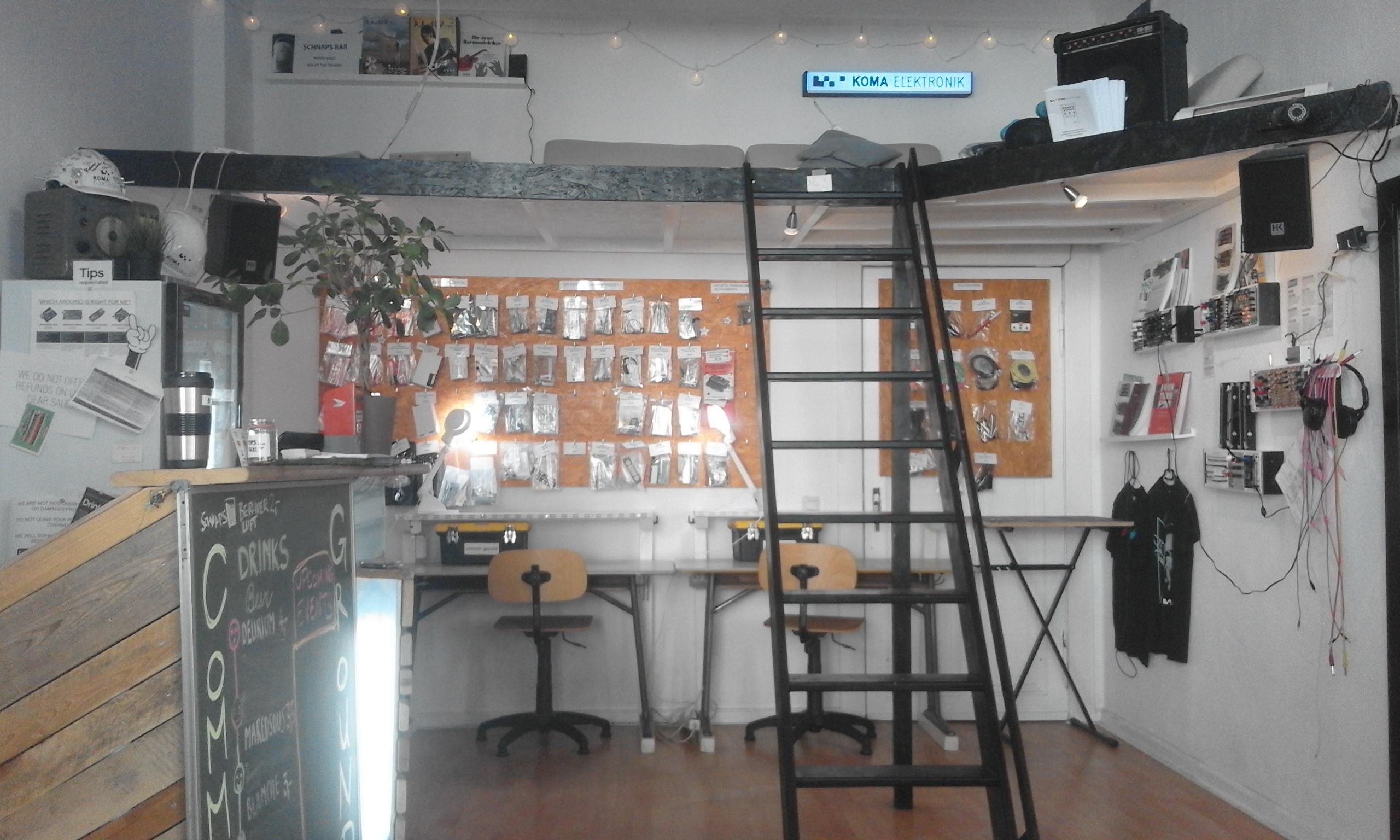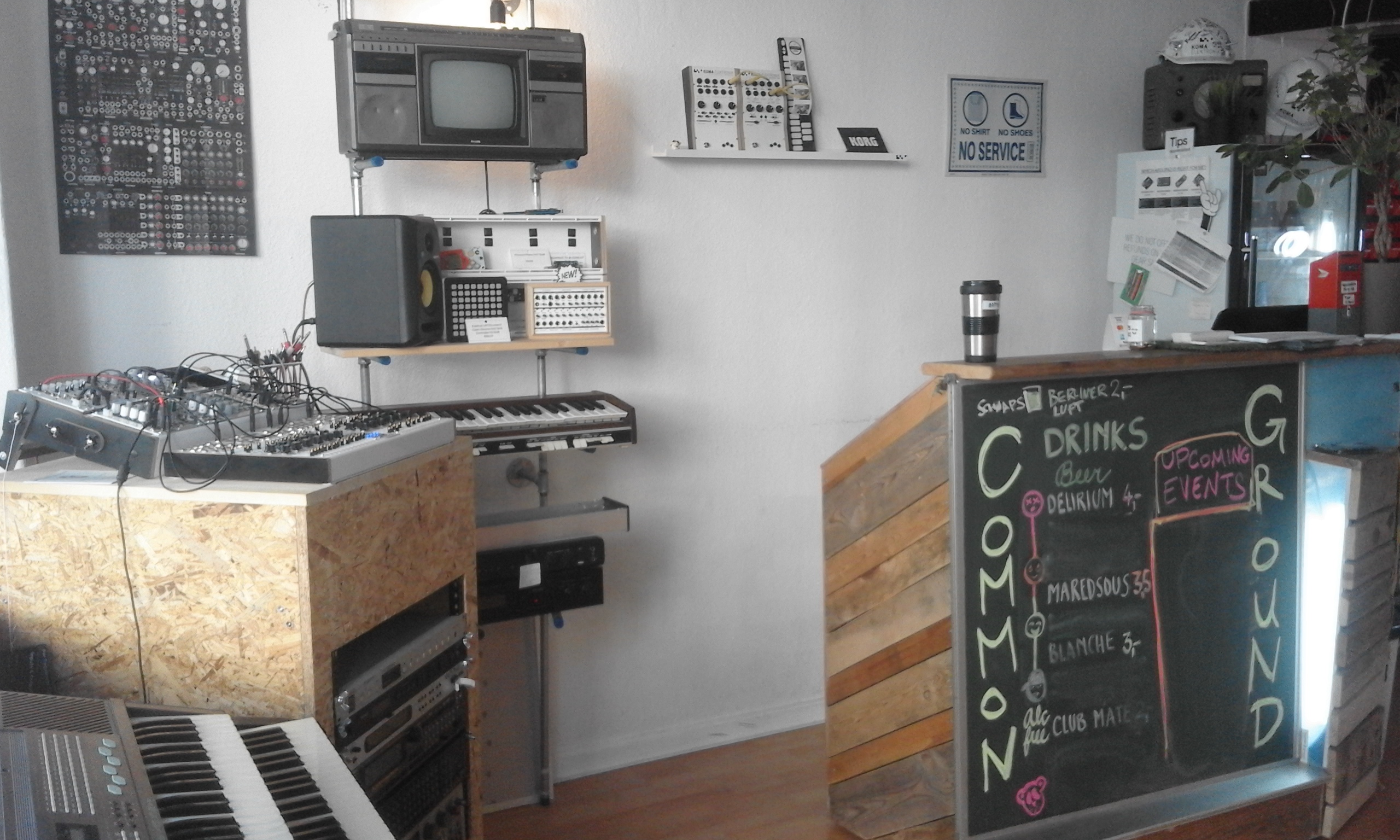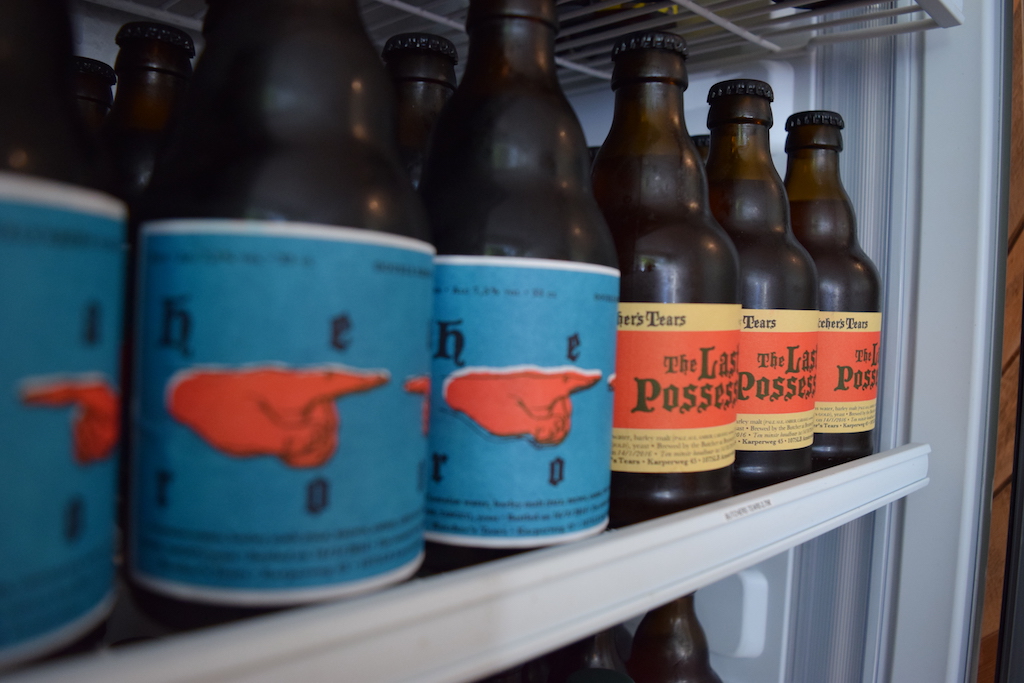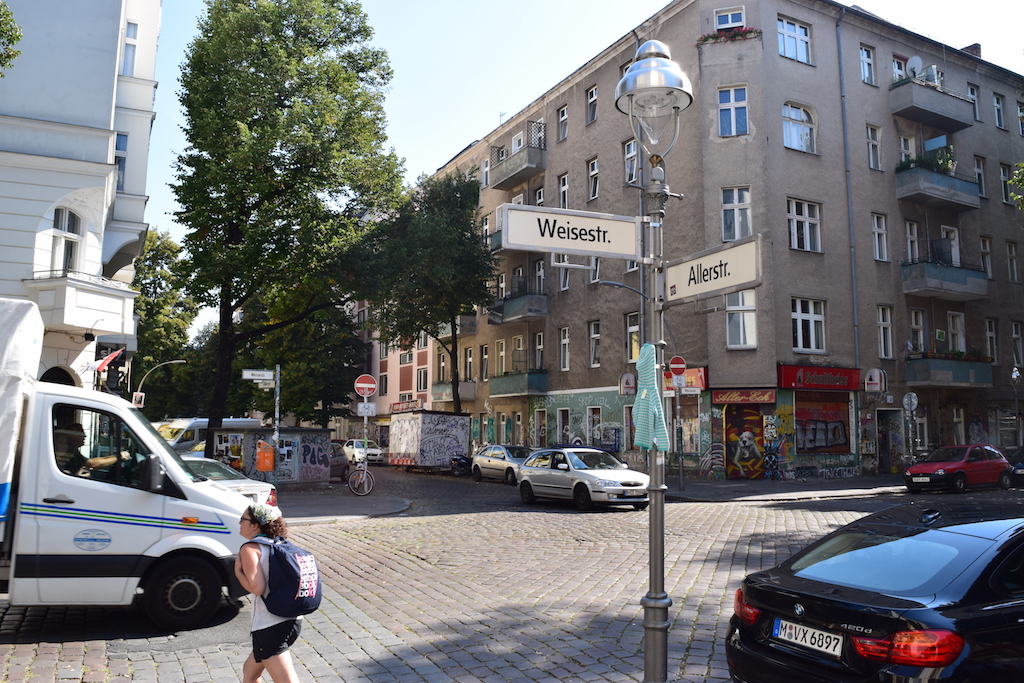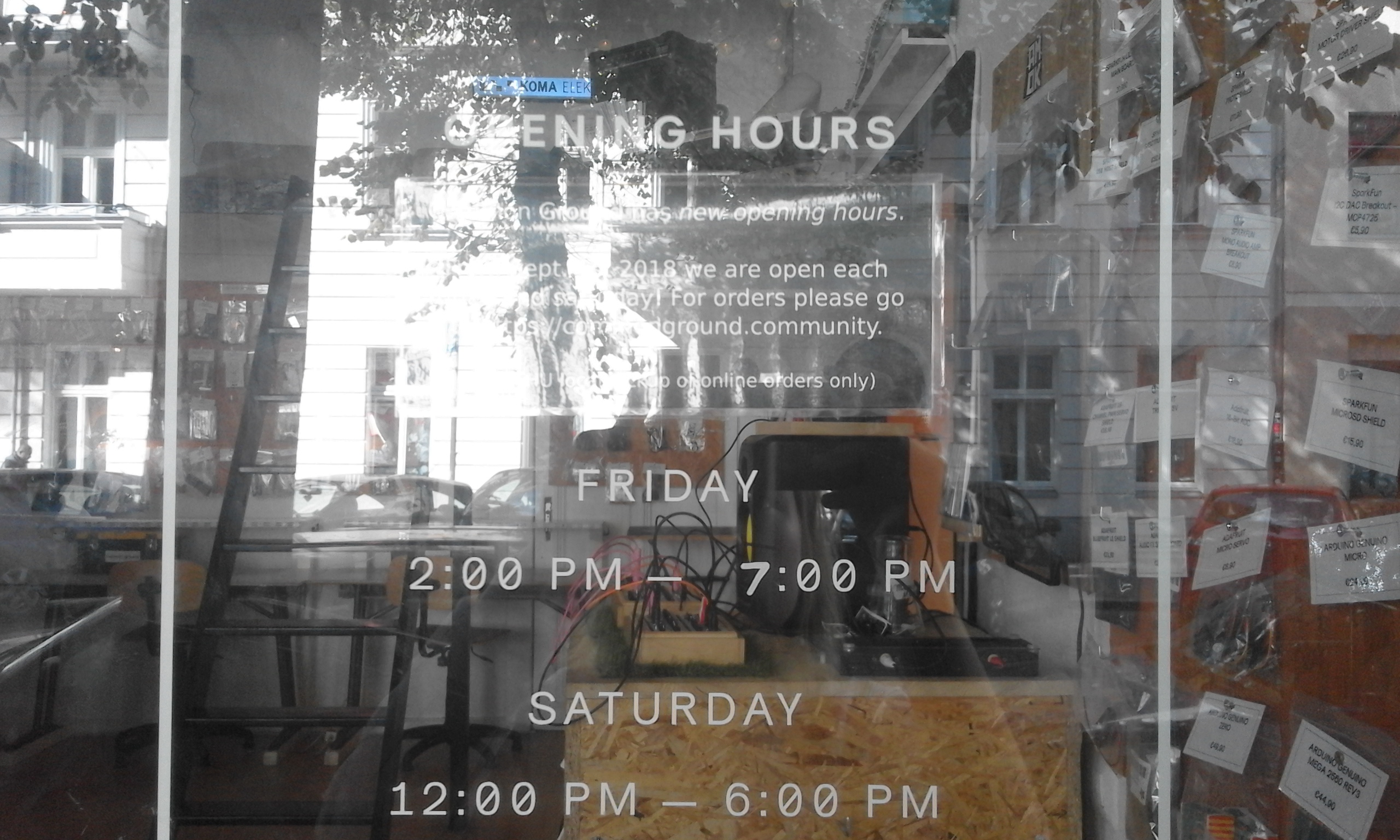 A quick look in our space at Weisestr. 24 in Berlin-Neukölln. Our offer of synthesizers, both new and used is updated all the time, so drop by for the best deals!
We're nerds, and we wanna nerd-out with you!
COMMON GROUND is the latest project by the crew behind KOMA Elektronik.
COMMON GROUND is a place where artists, musicians, engineers, circuit benders and tinkerers meet, build and learn together. We believe that by doing it yourself you get a better understanding of how electronic machines work and how you can use them.
At COMMON GROUND you can rent a desk to work on your own project in a professional environment with good equipment; you can buy a DIY kit at the counter and build your own device. We host workshops about the electronic music theory as well as hands on building workshops, electronic music shows and community events such as Analog Synth Jam and Gear Talk.
At our machine room you can rent time on for instance our CNC Machine, SMD Soldering Reflow Oven or CD Duplicator. We offer refreshments, both in-house and to take away and when you want to meet people in private, there is our schnaps deck where you can serve yourself.
We are looking forward to welcome you to our space and to build stuff with you. When you have any further questions, come by or shoot us an email on yes@commonground.community!
About KOMA Elektronik: Over the past 5 years we have been building effect pedals, synth modules and other machines to make music with. We all are musicians, technicians and lovers of life. We all live in Berlin, but come from all over the world.